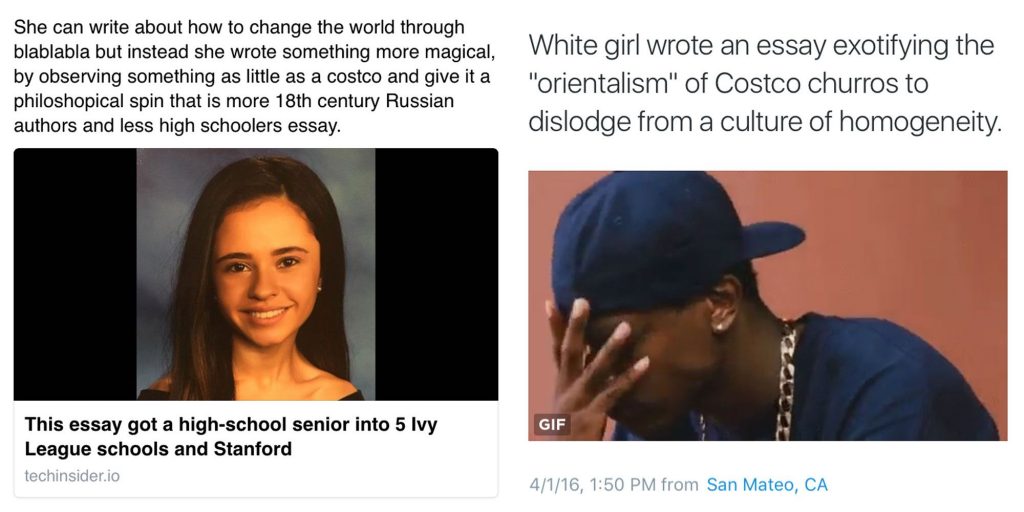 If you are preparing to apply to different schools of your dream, you must have heard about a Costco college essay. It is so popular because it helped one particular girl to get to the most famous and renowned schools such as Yale and Columbia. Understandably, every applicant dreams about getting the same result. Is it possible to repeat this success?
Remember that Brittany Stinson used a unique approach. Using something as trivial as Costco has never been used before her. That was something that attracted the attention of the application committee. It is something that definitely stayed in their memory for some time. If you want to make your masterpiece as impressive as this well-known essay, here are some useful tips you can use.
Personal approach. No matter what you choose to write about, you need to remember one thing: it has to be as personal as possible. The reason why all the educational institutions include an application essay in the list of application documents is that they want to know what kind of person you are. Your exam scores tell very little about you. Therefore, your essay needs to describe your passions, interests, worries, etc. The task is to uncover your personal qualities through specific stories and examples.
Do not write that you are passionate about cinematography, for example. Think about an event that shows this side of yours. Make every sentence and every paragraph about you. You have a limited number of words (usually 650), so use each of them wisely. Naturally, you can't tell the readers everything about you within this limit. Think about the most important aspects and highlight them.
Simple things but with a twist. The point that made the Costco essay so popular is that Brittany Stinson chose a very simple phenomenon to describe her qualities and interests. Note that Costco is merely a background that helps her make all the points more vivid and colorful. If you want to get the same results, you may choose something as simple and unexpected to make your story more appealing.
Of course, it is always more exciting to use a unique approach for the first time. Then, the effect is huge and unforgettable. So, try to come up with a unique and unexpectedly creative approach to make your application noticeable.
Bringing ordinary to the next level. Even if you want to write about something as ordinary as going to a grocery store or fishing with your granddad, it will not be enough to get you to the desired school. Your task is to come up with a twist that can bring those simple things to the next level.
Use a simple idea as a background to make your piece outstanding. Layers of different meanings – this is something that a committee might be looking for in your essay. Make it interesting for them to explore every stage of getting to the main idea.
Approachable tone. You know better than anyone else that often the way you write about your passions and interests is more significant than the content itself. Therefore, your task is to choose a relevant tone of voice. If you can make it fun and approachable – go for it.
In case this type is not your forte, come up with something that is more appealing to you. The goal here is to make your essay easy and interesting to read. Your thoughts should run smoothly.
Final Thoughts
Whatever you write about, try to stay true to yourself. Do not try to pretend to be better than you are. You do not know what the committee is looking for exactly. That is why it is more logical to tell the truth in your literary piece. Even if you do not get to one of the schools from your list, it might be for the better. They are looking for the perfect fit. It is beneficial for you to rely on the experience and wisdom of the committee.
Powered by essayhave